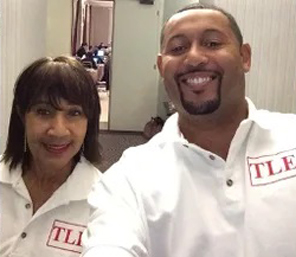 The Look Enterprises, Inc. –
Look For Service Beyond The Limit!
We remain true to the same principles on which our company was founded over 15 ago: providing superior service to our clients, putting safety first, creating opportunities for our people, delivering exceptional work.
As a certified small minority business enterprises with offices in Houston, Texas ; and Washington, D.C., we provide general construction services and a variety of cleaning services to meet the needs of our commercial clients anywhere in the country. We also hold a $2,000,000.00 liability insurance policy to protect the assets of our clients.
James & BJ Selmon / Owners
The Look Enterprises, Inc. – to deliver a better world
We have been transforming the ideas and visions into award-winning projects